Hi friends.
My next Oriental Flow show is coming up soon: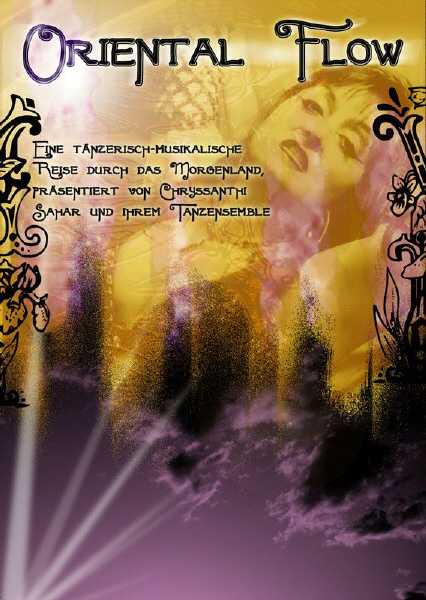 "Oriental Flow" Show
Friday 21. + Saturday 22. November 2008
New Program: "The call of the drum"
Chryssanthi Sahar presents with her ensemble the variety of belly dance: from traditional to experimental, from Greece to Middle East, a fascinating dancing trip with 30 dancers.
Place: TIKK-Theater im Karlstorbahnhof
Am Karlstor 1, 69117 Heidelberg
Entrance fee: 14€ ( students 12€)
Reservations: 06221-978924
or
Karlstorbahnhof
(only German)
or directly at Chryssanthi
Chryssanthi Sahar
Phone: 06221-436679, Cellular: 0172-6247698,
Email: bellydance@chryssanthi .com
Oriental Flow
Reservations start 10 days before the show